Get Healthy With The

Clean Eating Challenge

Your body is a sad, gruesome temple, teeming with bile and pre-disease. When people see it, they believe in God a little less. You're ashamed of how you look and feel, and you don't know how to make yourself look and feel any better. But have hope! ClickHole has teamed up with some of the nation's top nutritional experts to bring you a life-changing wellness event designed to make you happier and healthier than ever before.
Here's how it works: Each day, we'll give you delicious, healthy recipes for breakfast, lunch, and dinner that use low-carb, unprocessed ingredients. Just stick to our regimen, and before you know it, you'll kill the old you and give birth to a new, superior you that's wholly unrecognizable to yourself and your loved ones. Get pumped!
What can you expect from the Clean Eating Challenge?
Losing anywhere from 3 to 91 pounds
Less sour secretions
Your family won't frown as much when they think of you
Having enough confidence to go to a real doctor instead of a vet
All your hair falling out and growing back with healthier, paperclip-like rigidity
So much energy that people will mistake you for a car
Much larger heart
Garbage men no longer try to collect you
No more gristle-clogging prostate gland (males)
No more lactating pungent broth (females)
More veins
Sound good? Great! It is time to change your bad life forever!
The ClickHole Clean Eating Challenge begins now!
Day One

For the first day of our five-day clean eating journey, the focus is going to be all about detox. Right now, your body is a human-shaped sewer, wholly unsuitable for anything but the breeding of small rodents.
Our goal today is to begin flushing out all of the impurities and tangy detritus that are packed so densely in your pores and vital organs. And how do we do that? By going back to the basics and filling your body with nothing but the essential nutrients it needs to function. No chemicals, no processed sugars, no trans fats—only the good stuff!
Breakfast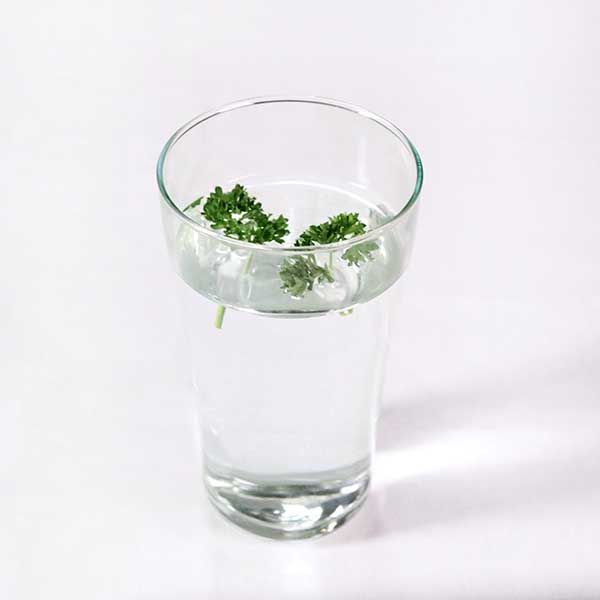 Water (H2O Smoothie)
Okay, it's time for meal one! Start flushing your body clean with a refreshing and delicious H2O smoothie. Let's do this!
Ingredients
2 cups water
Parsley for garnish
Pour 2 cups water into a blender and blend for three minutes. Pour mixture into serving glass and garnish with parsley. Enjoy!
It's healthy, and it tastes great too. Talk about a win-win!
Lunch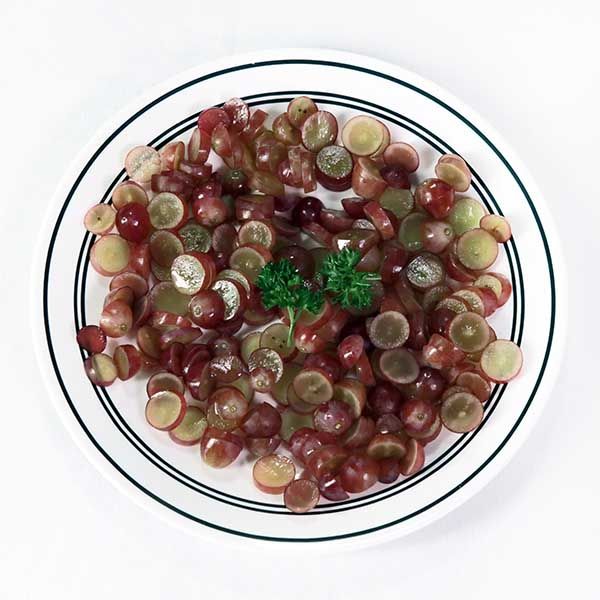 Sliced grape salad
Now that you've got your smoothie in you, it's time to have the healthiest food there is: grapes. There's a reason that nearly every cleaning product is grape-scented, and that's because these tiny, blue nutrient orbs are bursting with pure, wholesome goodness. Yum yum!
Ingredients
160 grapes
Parsley for garnish
Slice the 160 grapes lengthwise and place them in a large metal mixing bowl. Toss them until well mixed. Garnish with parsley and enjoy!
Dinner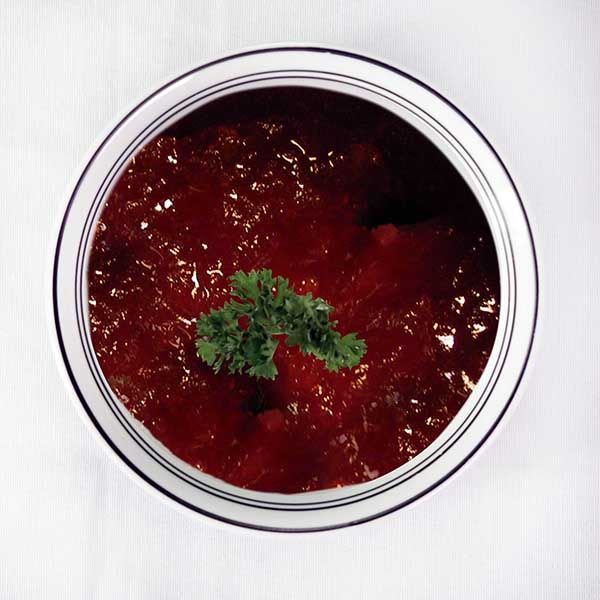 Blood soup
By now, you've purged your body of most of its toxins and replaced them with good, vital stuff. But there's one substance that your body needs more than any other: blood. So, for dinner, why not invigorate yourself with a warm, restorative bowl of blood soup?
Ingredients
3 cups blood
Parsley for garnish
Place a saucepan over medium-low heat and add blood. Heat blood until it is hot like blood, stirring occasionally. Garnish with parsley and serve in a large metal mixing bowl. Enjoy!
Daily Motivation
Here are some inspirational words to help you power through your journey toward a healthier you:
Please try hard.
Do not quit.
It is rewarding to accomplish goals.
Many people have accomplished goals before, such as Martin Luther King Jr. and Mahatma Gandhi.
Completing the ClickHole Clean Eating Challenge won't be easy, but we're all in this together. We encourage all Clean Eaters to support one another on social media, and to help facilitate that, we'll be asking you to complete a daily social media challenge.
Using the hashtag #IWishISISWouldKillMy, name one bad part about your body that you wish ISIS would kill with a suicide bomb.
Examples:
#IWishISISWouldKillMy long slimy thighs
#IWishISISWouldKillMy incredibly fleshy throat
#IWishISISWouldKillMy the craggy cluster of veins that are my feet
Knowing what you'd like to change about yourself now, at the beginning of the week, can give you something to work toward as the week progresses. Chances are you'll find lots of other people with the same insecurities as you, and you can work together toward a common goal. Awesome!
Keep it clean! That's all for now, but we'll see you again first thing tomorrow morning as we begin Day 2 of the ClickHole Clean Eating Challenge. Good luck, stay healthy, and see you soon!
Day Two

Welcome back to the ClickHole Clean Eating Challenge! Yesterday, our goal was to detoxify our bodies by eating only the purest, most essential elements we need to survive. It was undoubtedly a difficult first day of the challenge, so to reward you for sticking it out, Day 2 is going to be…
A CHEAT DAY!
Yup! Many people think that eating healthy requires you to deprive yourself of the foods you love, but that's entirely untrue! You've just got to eat those foods in moderation, as a way to treat yourself for your healthy habits. So go ahead and ruin yourself. You deserve it!
Breakfast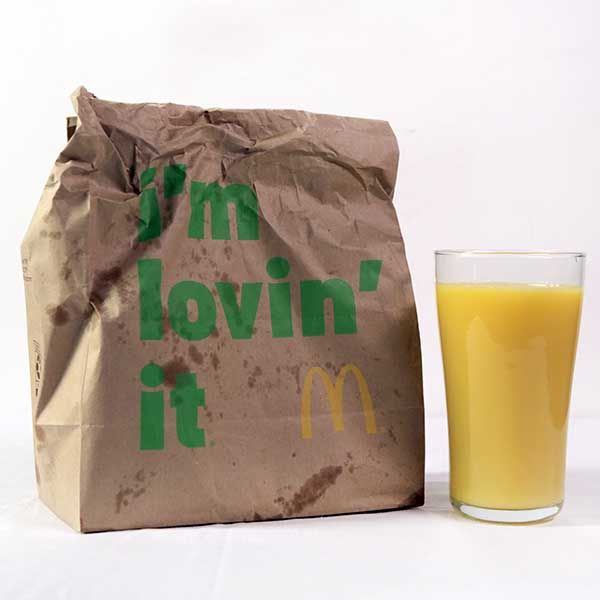 McDonald's
Breakfast menu, baby! Eat whatever the fuck you want. Cram your neck-hole with all the hot, poison chunks you can—you've earned it!
Ingredients
Sausage McGriddle
A whole fucking Southern Style Chicken Biscuit
Steak & Egg McMuffin
Whatever else you can stuff in your face
Pile all that garbage onto your lap and then shovel it into your lusty mouth before the grease seeps through your khakis and scorches your genitals. Woo!
Lunch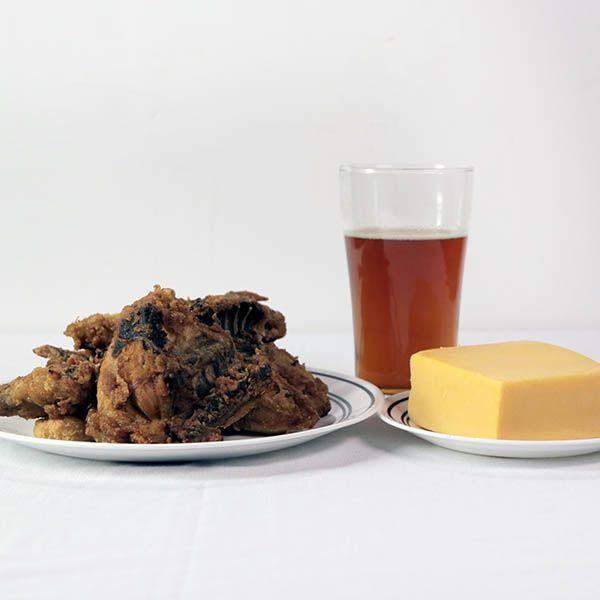 Fried Meat, Cheese, And Beer
Go ahead and have some meat and cheese and shit! This day's all you. You got this!
Ingredients
Any meat (whatever amount you want)
Any cheese (whatever amount you want)
Any beer (whatever amount you want)
Do what you want. Coat the dead meat with the cheese. Eat them separately. Stuff the meat in the cheese. It doesn't fucking matter. Throw some sauce in for all we care! Who gives a shit? This is your day!
Dinner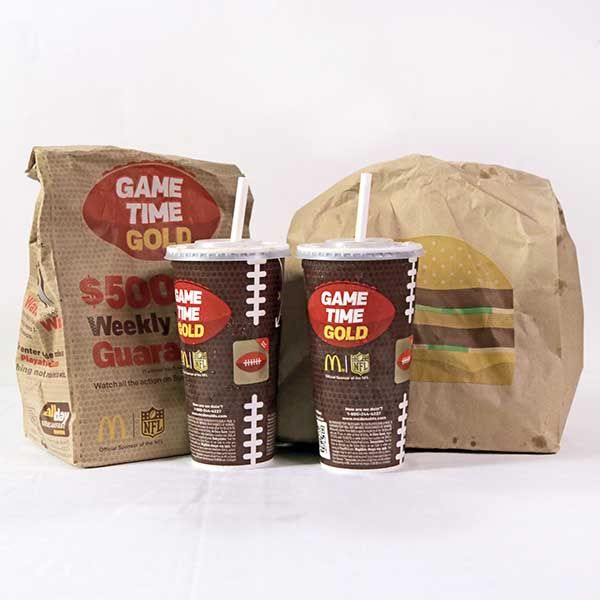 Fuck It...McDonald's Again!
Do a 9/11 on your heart! It's your cheat day!
Ingredients
Everything on the whole fucking menu
Minus the salad shit
Eat it all! Eat it all in a public park! It's cheat day, motherfucker, who gives a fuck?
Daily Motivation
Here are some inspirational words to help you power through your journey toward a healthier you:
CHUG! CHUG! CHUG! CHUG!
Woo!
Punch your dad in the head...it's cheat day!
Here's today's social media challenge: Using the hashtag #CleanEatingCheatDay, share the most catastrophic way you slaughtered your health with food during your cheat day.
Examples:
#CleanEatingCheatDay I covered my Bible with pepperonis and devoured the entirety of God's word
#CleanEatingCheatDay A stapler sort of looked like a Snickers, so I ate it
#CleanEatingCheatDay I stormed into my daughter's class and ate her pet guinea pig like a goddamn apple in front of her and her classmates
Be sure to share your #CleanEatingCheatDay story to encourage all the other Clean Eaters who are completing this amazing journey!
Keep it clean! Eating clean is fun as fuck! See you again tomorrow for Day 3.
Day Three

Oh, no. This is not good. Oh, Jesus. You shouldn't have done that cheat day yesterday. The purpose of the ClickHole Clean Eating Challenge is to better yourself through healthy eating, but you went and did literally the opposite of that.
That was a really shameful thing you did. Everyone is ashamed of you. Why the hell did you eat all that food? Well, now you have to pay the price.
Breakfast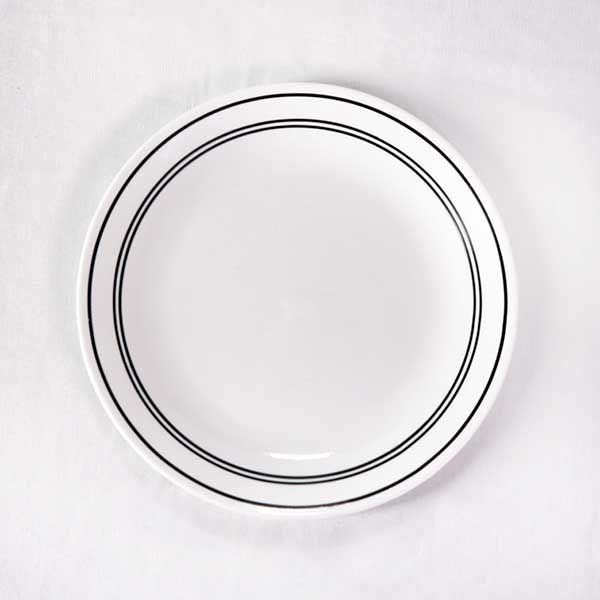 Nothing
Today, you are not allowed to eat any food. You should just sit quietly and think negative thoughts about your body instead. At this point, it's the least you can do.
No food for you until you shit out every last morsel from yesterday.
Lunch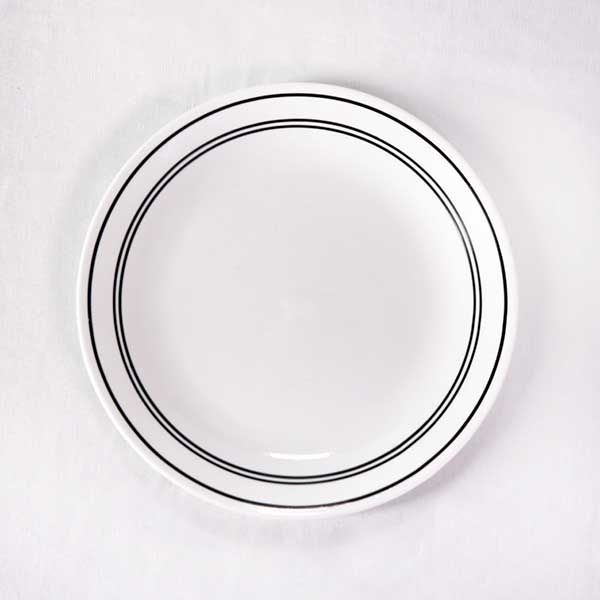 Nothing
Same thing for lunch. Just think about how disgusting you are.
Seriously, what the fuck is wrong with you?
Dinner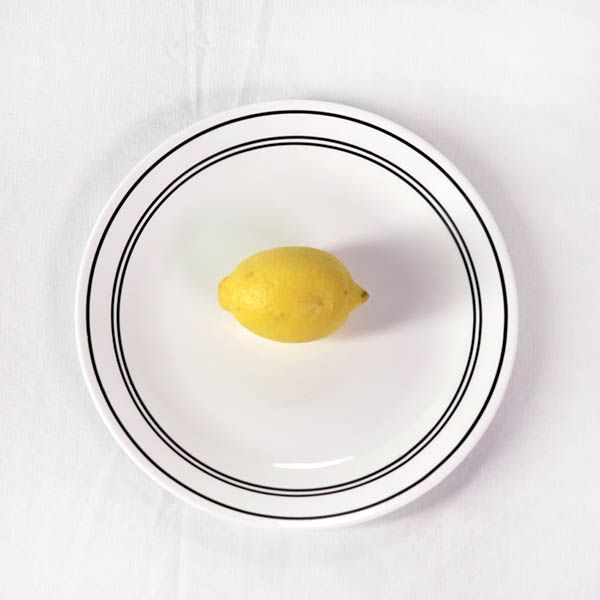 Looking At A Lemon
For dinner: a special treat.
Here is a lemon. You can't eat it, but you can look at it.
Daily Motivation
You don't deserve any motivation today. Go to bed.
Here's today's social media challenge. Using the hashtag #IAmAVulgarBeastAndACoward, tweet a current photo of yourself so that everyone can ridicule your appearance. Hopefully, seeing hurtful comments from your fellow Clean Eaters will encourage you to correct your behavior and finish out the ClickHole Clean Eating Challenge strong!
Keep it clean! Tomorrow is Day 4. Let's just try to put the past behind us and get back on course, okay?
Day Four

Welcome to Day 4 of the ClickHole Clean Eating Challenge! After a grueling Day 3, in which we ate nothing to atone for our sins, today we will be reintroducing our bodies to sustenance.
The two main ideas we'll be focusing on today are portion control and choosing low-calorie foods. Portion control is important; without it, we would always have to buy larger and larger plates to accommodate our unregulated portion sizes. That would become extraordinarily costly, because once you exceed the size of the largest plates available at retail stores, you have to get the plates custom-manufactured.
Choosing low-calorie foods is vital, because high-calorie foods have many calories, and while we need calories to give us energy, having too many of them would make us so energized and productive that it would be unfair to everyone else. Our first meal of the day will give us further insight into how to go about choosing and eating low-calories foods.
Breakfast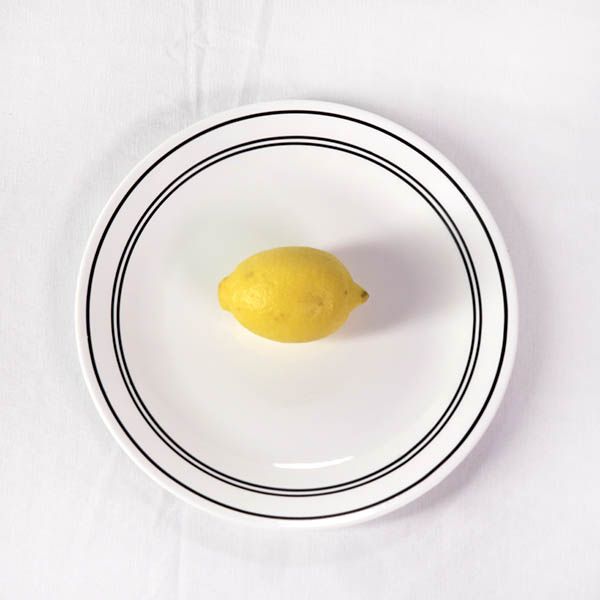 Warm Low-Calorie Lemon
Lemons have only 17 calories each. To put that in perspective, limes have over 20 calories each. They're basically the healthiest low-calorie food there is, which is why for breakfast today you'll be eating the lemon you stared at last night during dinner. In this recipe, you heat the lemon until it's warm as stew, which brings out the full richness of the lemon flavor!
Ingredients
1 lemon
2 quarts water
1/4 cup distilled vinegar
Pour the water and vinegar into a medium saucepan and bring to a boil. Add the lemon, reduce to a simmer, and let the lemon cook for three to four minutes—just long enough for the lemon to absorb the tangy vinegar flavor and begin swelling. Remove the lemon, allow five minutes to cool, slice into eight bite-size sections, and enjoy! Clean eating at its tastiest.
Lunch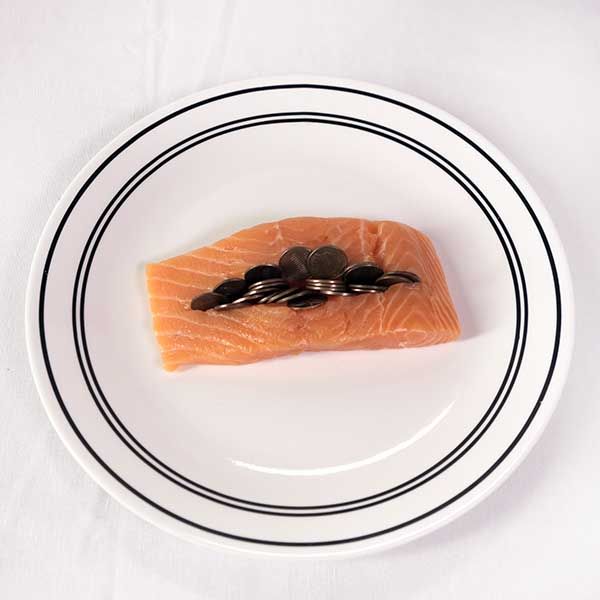 Salmon Filled With Old Pennies
Today's lunch is all about portion control. Limiting your portion sizes requires a lot of willpower, especially if you're dealing with something delicious. The best way to keep yourself from eating more than you should—particularly if it's a food you love—is to render the food completely unpalatable. If you make this salmon right, we swear you won't want to eat any more than two or three bites—a perfectly petite, well-managed portion!
Ingredients
1 large salmon fillet (approx. 2 lb.)
34 old pennies
Forcefully insert all 34 pennies into the raw, room-temperature salmon flesh. Serve.
Dinner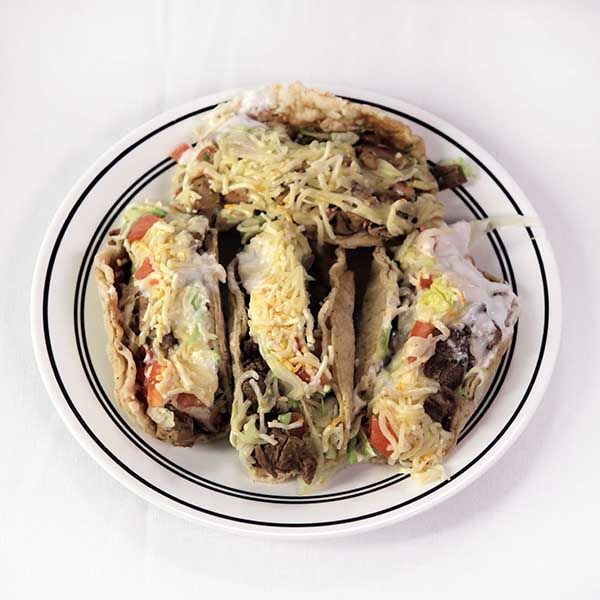 Taco Fiesta
Every Thursday in millions of homes across America, families gather around the dinner table in anticipation for what is undoubtedly the highlight of most moms' meal rotations: Taco Thursday! That's right! We're talking ground beef, shredded cheese, loads of sour cream, guacamole, fried tortilla chips, refried beans, saucy enchiladas, jalapeño poppers, taco shells, and literally anything else with a casual-Mexican flare that can be packed onto the lazy Susan. As much as we'd like to stick to the clean eating regimen, who are we to buck tradition? It's Taco Thursday! Just go ahead and eat whatever Mom piles in front of you. ¡Arriba, arriba!
Daily Motivation
Here are some inspirational words to help you power through your journey toward a healthier you:
You have the strength inside you to complete tasks.
Believe in yourself if you want.
There are some people who are worse than you.
You are doing it.
Here's today's social media challenge: Using the hashtag #MyCleanDream, share the number-one outcome you're hoping to achieve by the end of this clean eating journey.
Examples:
#MyCleanDream I want to be healthy enough so that babies don't start turning green when I hold them
#MyCleanDream I want to detoxify my body through clean eating so that the room doesn't smell like Slim Jims after I yawn
#MyCleanDream I'd like to be allowed in a church
Afterwards, be sure to offer encouragement to others who are using the hashtag and pursuing their Clean Dream.
Keep it clean! See you tomorrow for the FINAL DAY of the ClickHole Clean Eating Challenge!
Day 5

This is it. The final day of the ClickHole Clean Eating Challenge. After today, you will be healthier and feel more energized than ever before. The Old You will be murdered through nutrition, and the New You will burst triumphantly from its Womb of Wellness in a great eruption of purifying, low-fat placenta. You will frighten your loved ones with your newfound vigor and sexual assurance. You will be God!
But first, you have to complete Day 5 of the challenge. While Days 1 through 4 have been about physically cleansing yourself through a healthy diet, Day 5 will be more metaphorical in scope. In order to really, sincerely eat clean and become the New You, you must first symbolically eradicate any lingering vestiges of the Old You. Simply eating fruits and vegetables won't make you truly clean. You must be prepared to make the greatest sacrifice of all.
Breakfast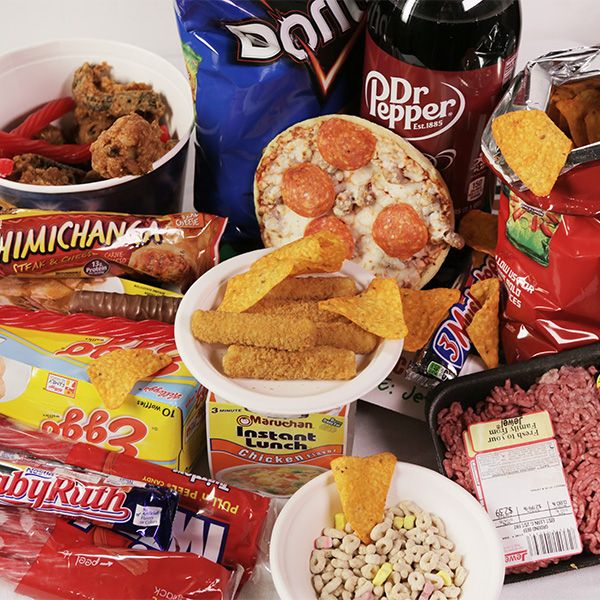 The Food Of The Old You
If you really want to feel clean, lean, and healthy, then you need to defeat the foods that represent the Old You. You can't let the unhealthy garbage that defined your former lifestyle continue to haunt your kitchen. And how do you vanquish these foods once and for all? You have to eat them. All of them.
Ingredients
3 cheeseburgers
1 huge, sloppy barbacoa burrito
1 family-size bag Nacho Cheese Doritos
1 family-size bag Cool Ranch Doritos
2 lamb gyros
1 large meat lovers pizza
Fuck-ton of shawarma
4 chili cheese dogs
Large bag Arby's curly fries
26 fried buffalo wings
2 lb. mozzarella sticks
Some omelets
3 bowls Lucky Charms
1 Twix
1 pouch shredded sharp cheddar cheese
1 bag Reese's Pieces
2 pouches Fun Dip
3 cans Red Bull
1 Oh Henry!
1 packet chicken-flavor ramen loaded up with sriracha
6 Cadbury Creme Eggs
1 Baby Ruth
1 bag Costco chocolate-covered pretzels
3 sticks unsalted butter
1 Butterfinger
1 pint Ben & Jerry's Karamel Sutra ice cream
Sack full of Now & Laters
1 bag Twizzlers
2 bags Sixlets
1 lb. raw hamburger meat
2 Three Musketeers
1 2-liter Dr. Pepper
1 bag gas station Circus Peanuts
1 box Snickers ice cream bars
1 box Eggos
Now go. Lock yourself in your bedroom and don't come out until you have eaten all these foods. Enter the death-orgy of trans fats and slime and emerge victorious. This is the only way to become healthy. The New You awaits.
Lunch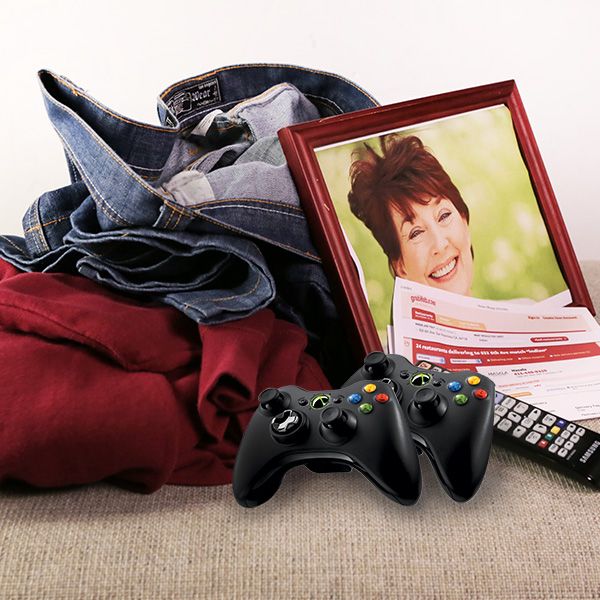 The Objects Of The Old You
Just as it was necessary to defeat the foods that dictated your former self, so it is crucial to conquer the material objects that helped facilitate your horridly gluttonous lifestyle. The ingredients of today's lunch aren't technically foods, but you must eat them nonetheless. No excuses. You cannot fuck around.
Ingredients
1 ass-worn couch cushion
1 pair faded, unwashed sweatpants
2 Xbox controllers
1 TV remote
1 printout of your GrubHub account info
Your pair of jeans with the vastest waistline
1 framed photo of your mother, who enabled your poor eating habits from an early age
Just do it. Eat it all. You can try to blend it all up with water and saltine crackers if that helps it go down easier. This is something that everyone with a positive self-image has had to do at some point. Now it's your turn.
Dinner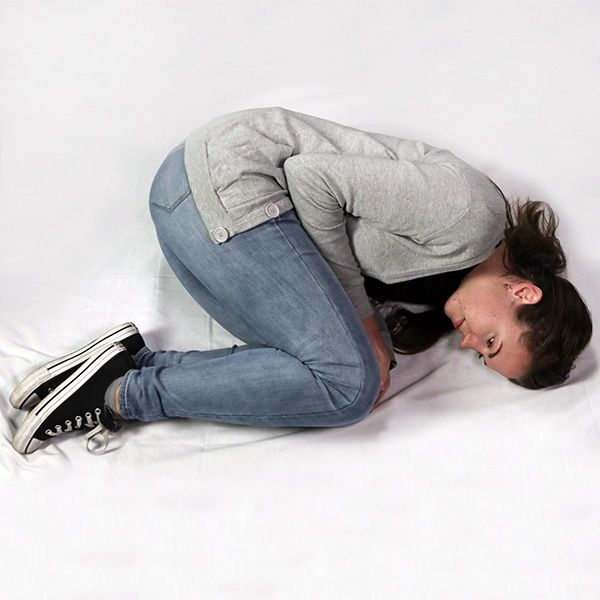 You
Look, we wish there were some other way to do this. We wish that becoming healthy was simply a matter of diet, exercise, and willpower, but it's not. Becoming healthy requires completely eliminating the Old You—the old habits, the old attitude, the old identity—to make room for someone newer, fitter, and happier. Which is why, in order to complete the ClickHole Clean Eating Challenge and become a genuinely healthy person, you must literally devour your corporeal body. You have to eat yourself. There's no way around it. You have to ingest your own body.
Before you begin, administer the morphine intravenously to help dull the unthinkable pain you will soon be experiencing. Wait until the opioid has you feeling drowsy, disoriented, and—most importantly—numb. Then, starting at the toes and ascending upwards, begin eating yourself alive. Bite swiftly and forcefully to ensure that you're tearing the flesh cleanly from your body. Try biting off small, manageable chunks so that you have no difficulty swallowing. Do not panic at the sight of blood or organs; it will only prolong the task at hand. If you have a hard time biting off any particular portion of yourself, feel free to use a sharp chef's knife to pare away the stubborn flesh. After you've consumed your genitals and begin feeding north of the pelvis, you will start to encounter vital organs. This can be particularly alarming to someone who has never eaten themselves before, so to ward off the shock, try imagining that you're eating someone else's vital organs instead.
As you eat your way into your digestive system, you may begin noticing body parts you've already eaten emerging partially digested from the severed, dangly entrails on which you're feasting. Do not feel the need to re-eat these parts, as they will only fall out of your torso again. Once you've eaten your abdomen and there's nothing remaining but the chest, arms, neck, and head, you may find it physically impossible to eat any further, but don't give up! We assure you it is doable. You may actually find that it's surprisingly easy to get past the chest, arms, and neck, although the head, admittedly, is somewhat of a challenge. The most effective way to go about eating your head is to simply open your mouth as wide as humanly possible so as to invert your face and stretch your lips condom-like over the circumference of your cranium until it has been completely swallowed. And once you've done that, you're done
Daily Motivation
Here are some inspirational words to help you power through your journey toward a healthier you:
You have what it takes to arrive at an outcome.
"Good results sometimes happen." —Nelson Mandela
Exert.
There are few remaining opportunities for you to fail at this challenge.
Here's your social media challenge for today: Using the hashtag #CleanEatingReflections, share a way in which completing the ClickHole Clean Eating Challenge has changed your life for the better.
Examples:
#CleanEatingReflections I no longer have to wear a diaper on my face to catch the gristle that leaks out of my pores
#CleanEatingReflections I now have the energy and self-confidence I need to pursue my dream of becoming a race dog
#CleanEatingReflections I'm no longer ashamed of how my body will look when investigators find it
Knowing what you'd like to change about yourself now at the beginning of the week can give you something to work towards as the week progresses. And chances are you'll find lots of other people with the same insecurities as you, and you can work together towards a common goal. Awesome!
Congratulations! You have officially completed the ClickHole Clean Eating Challenge, and as a result, you are now marginally less repulsive. Now that you've been given the tools you need to make healthy dietary choices, hopefully you will continue eating clean and improving your body until you have a whole new set of qualities to despise about yourself. Thank you so much for participating, and keep it clean!